Nominations for the 2019 Awards
Nominations for the 2019 Awards are now closed.
Shortlisting and Judging
All nominations are reviewed by the shortlist committee and five candidates per category will be shortlisted for the 2019 Awards. Shortlisted candidates are invited to a judging day for a short interview with their category judges. Judging day takes place on March 5 in London.
Awards ceremony
The Award winners will be announced at the gala dinner on April 29 at the London Hilton on Park Lane.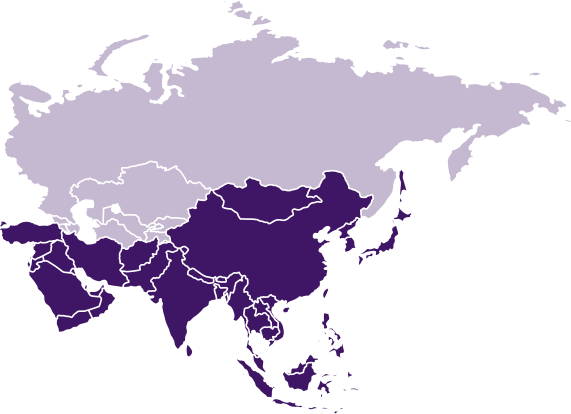 Eligibility criteria
Candidates must be UK residents
Candidates must be born in one of the countries highlighted in this map, or be born into an ethnic group or had at least one grandparent from one of the countries identified in this map.
2019 Judges
Our judges are senior leaders with a broad experience across industry.
Held in association with NatWest, the 20th Asian Women of Achievement Awards were held in the presence of Her Royal Highness Princess Badiya bint Hassan, the Mayor of London Sadiq Khan, Cherie Blair CBE QC, Baroness Chakrabarti CBE PC, Seema Malhotra MP, Nusrath Ghani MP and actress Meera Syal.
2019 AWA Young Achiever Winner Sonia Adesara
2019 AWA Arts & Culture Winner Sindhu Vee
2019 AWA Professions Winner Shruti Ajitsaria
AWA 2019 Real Estate, Infrastructure & Construction Winner Sherin Aminossege
AWA 2019 Business Winner Rajinder Bassi
2019 AWA Public Service Award Parpinder K. Dhatt
2019 AWA Science Winner Manisha Nair
2019 AWA Technology & Digital Winner Jacqueline de Rojas CBE